Managers choose the lessons and courses that are most important to their staff.
Staff grow their skills and knowledge by learning from quick lessons that fit their busy work day.
Easily create custom lessons for your staff
Use Skillable's intuitive App Manager to create great looking custom lessons and courses for your staff. Preview as you're creating so you know exactly how it will look in the app.
Created with managers and staff
We're involving managers and staff in every step of making Skillable. We're regularly building new features and improving the app, and we need you to give us feedback so we can continue to make it better every day.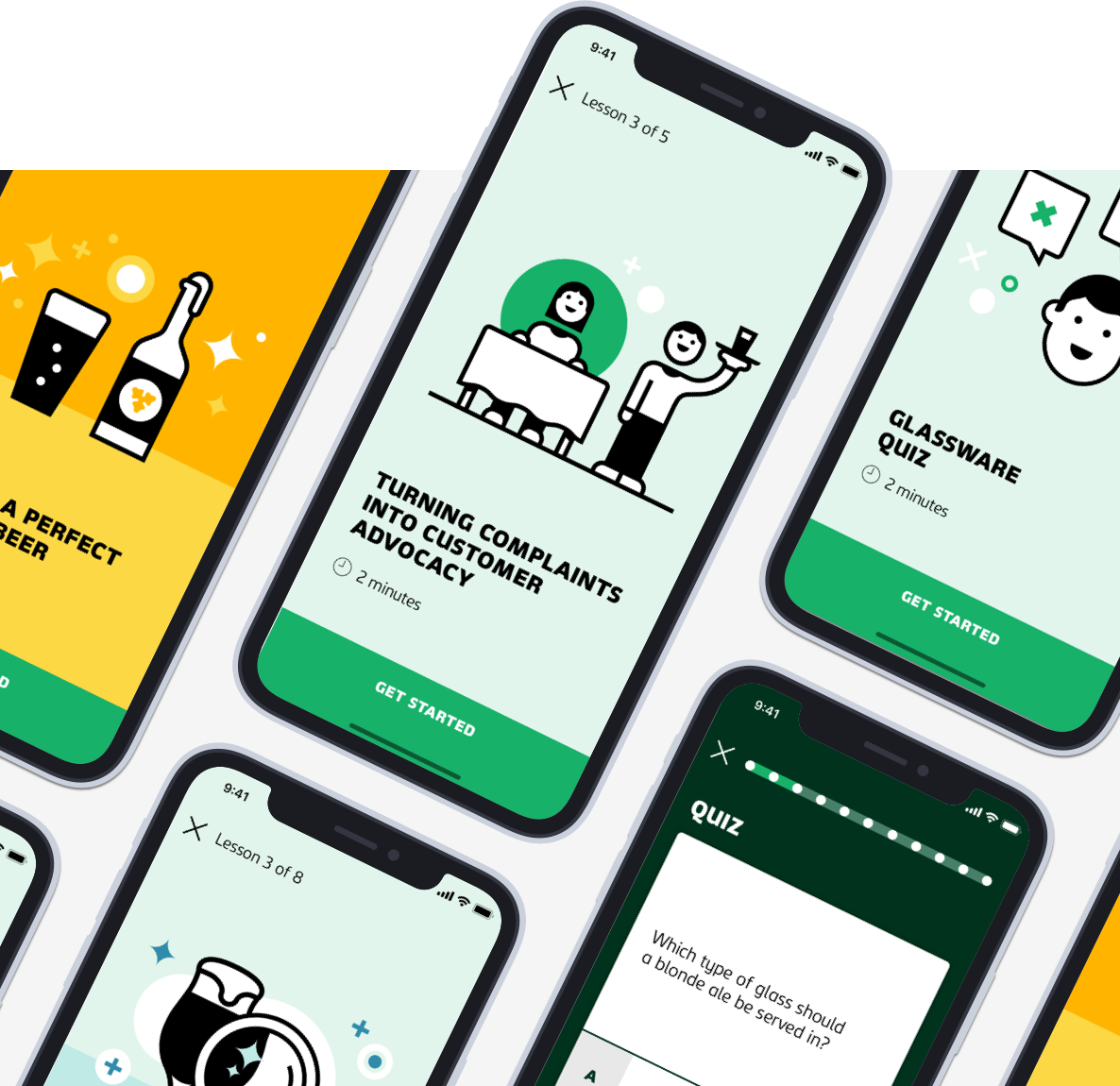 Skillable is always improving
From the very beginning our goal has been to make the right training tool for bar and restaurant managers. We're constantly learning from your feedback so we can add new features that make Skillable better for you.